Moderator: admin
Forum rules

Sponsored link:
Try Amazon Music Unlimited Free Trial

8/15/2020 All passwords have been reset.
To retrieve your new password click here
Autograph Collector

Posts: 765
Joined: Thu Sep 13, 2007 10:18 am
Interests:
Contact:
Via I.S.S production office. I saw that it is in post-production. Took about 2months.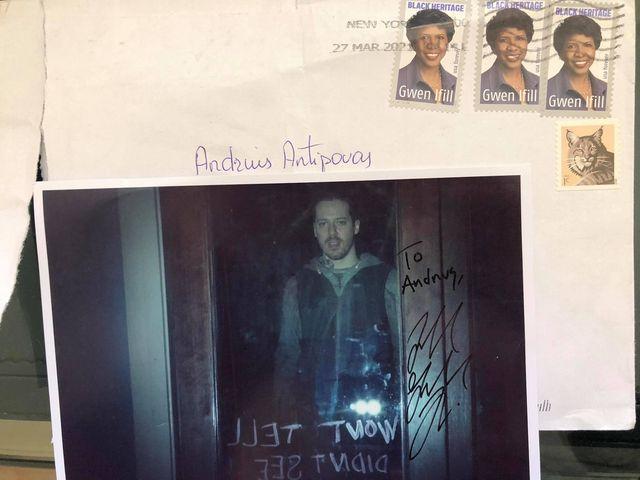 https://www.facebook.com/OrigamiAutigra ... 2643415848
Please check my autograph collection in FB (like it, share it). Thank you !!!
https://www.facebook.com/OrigamiAutigraphs/
Most wanted: Wentworth Miller, Paul Adelstein, Leonardo DiCaprio, Kate Winslet.
Favourite success: Daniel Radcliffe, Charlize Theron, Jodi Lyn O'Keefe, Alan Rickman, Rupert Grint
Site Admin
Posts: 299033
Joined: Thu Mar 11, 2004 2:50 am
Interests:
Contact:
Hi Origamis
Thank you for your feedback
Great Success
You have been added to the list for the $10 gift certificate.
John Gallagher Jr.
on Fanmail.biz
Fanmail
Via Venue Addresses (until june 2021)