Receive email updates for your favorite celebrities when:
A new movie set / theatre address is available to contact them (Via Venue).
A new feedback is posted on the fanmail.biz forum.
New photos are available in the photo gallery.
It's 100% Free!
http://alerts.fanmail.biz/

Note: You have to create a new account to use this service even if you are already registered on this message board.
Ex: To receive a email when a new "Via Venue" address is available for actor Andrew Lincoln:
1.
Go to Andrew Lincoln page:
http://www.fanmail.biz/7871.html
2.
Click on "Send me an email next time a feedback is posted"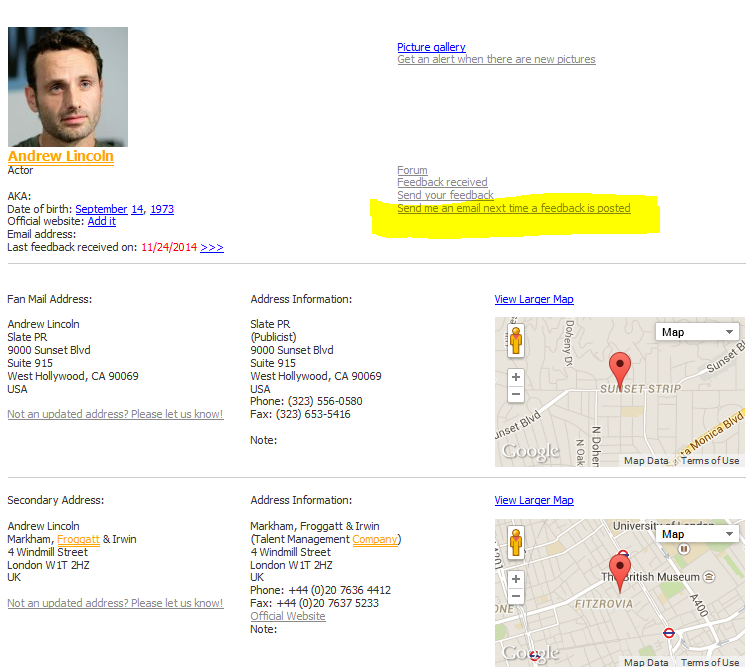 3.
Go to
http://alerts.fanmail.biz/?id=7871
then Sign up
Do not forget to create a "Via Venue" alert (1) and add it to your alerts (2)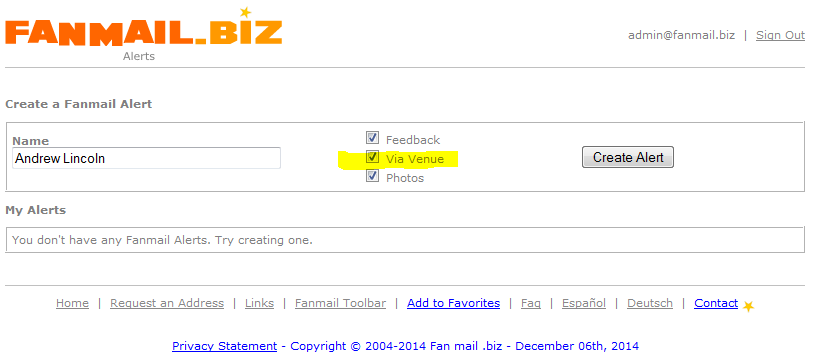 That's it!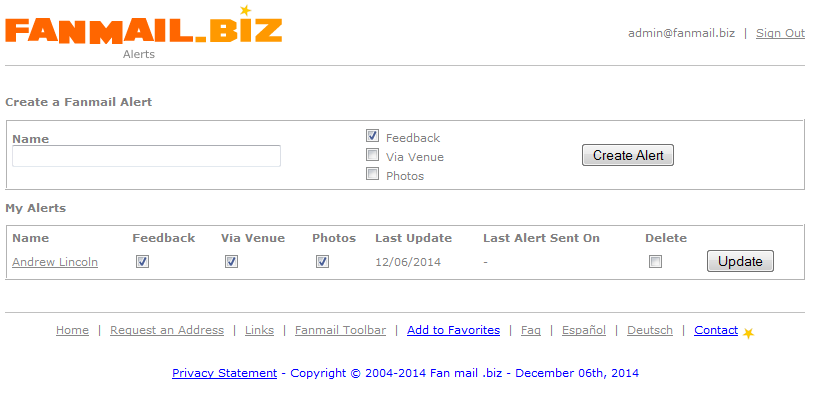 Fanmail