Okay, got a strange one here.

I sent an email request to the Celebrity Merchandise website on June 4th 2010 requesting pre-printed photos of Elijah Wood – Ella Travolta – Ashton Kutcher & Chad Michael Murray. Today (July 1st 2010) I get them all in the mail, but the one that stood out the most from these was the Chad Michael Murray one. All the others you could definitely tell were pre-prints, but I'm almost thinking that the Chad Michael Murray one is actually hand-signed!!

The reason being, when I turn it toward a light source the signature throws off a different reflection from the rest of the photo just like a real hand signed photo would do. I don't think it's auto-penned either as there's no dots at the beginning and end from where the pen would come down. And it's done with a bold style sharpie too, another thing I've not seen with Celebrity Merchandise photos.

Has anyone else gotten one of these CMM's from Celebrity Merchandise? If so, I'd love to see scans to compare signature placement and autograph size.

When I requested mine it said on the CM site that this photo was 'new' to their selection. Is it possible he actually signed a limited number of these to be handed out?
Opinions and comments are appreciated!

Chad Michael Murray 5x7 CM Photo: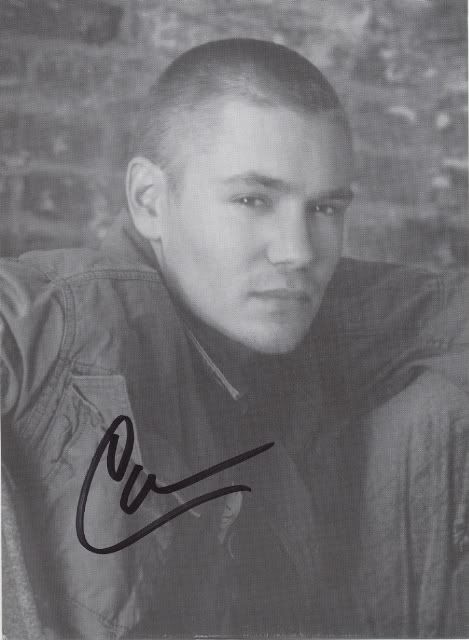 Sent: June 4th 2010
Replied: July 1st 2010
Days Taken: 29
Return Address:
Mail Mann
4570 Van Nuys Blvd. #306
Sherman Oaks, CA 91403
USA
RYAN J.