At the end of October , a week before the play started , I sent to Hugo Weaving at the Sydney Theater where he was to be in a play with fellow Lord Of The Rings actor Marton Csokas .
I sent LOR , self-addressed envelope , four IRCs , as well as a photo , a DVD cover and a video cover .
I got them back signed today . They are :-
A photo from Lord Of The Rings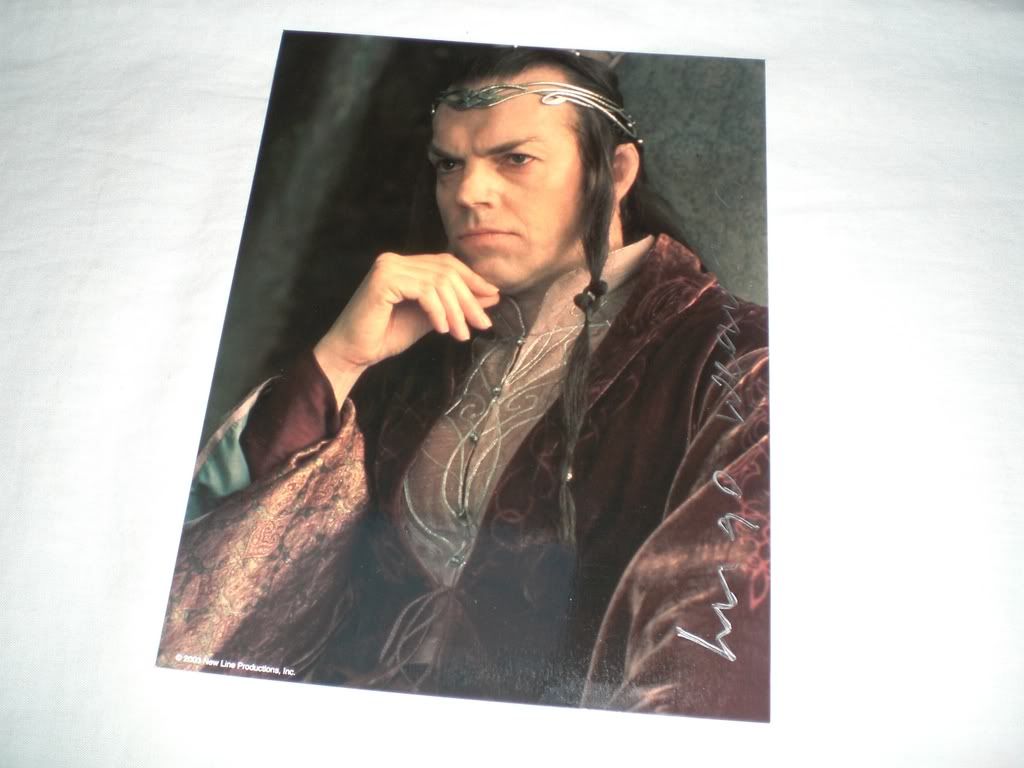 A Matrix Reloaded DVD cover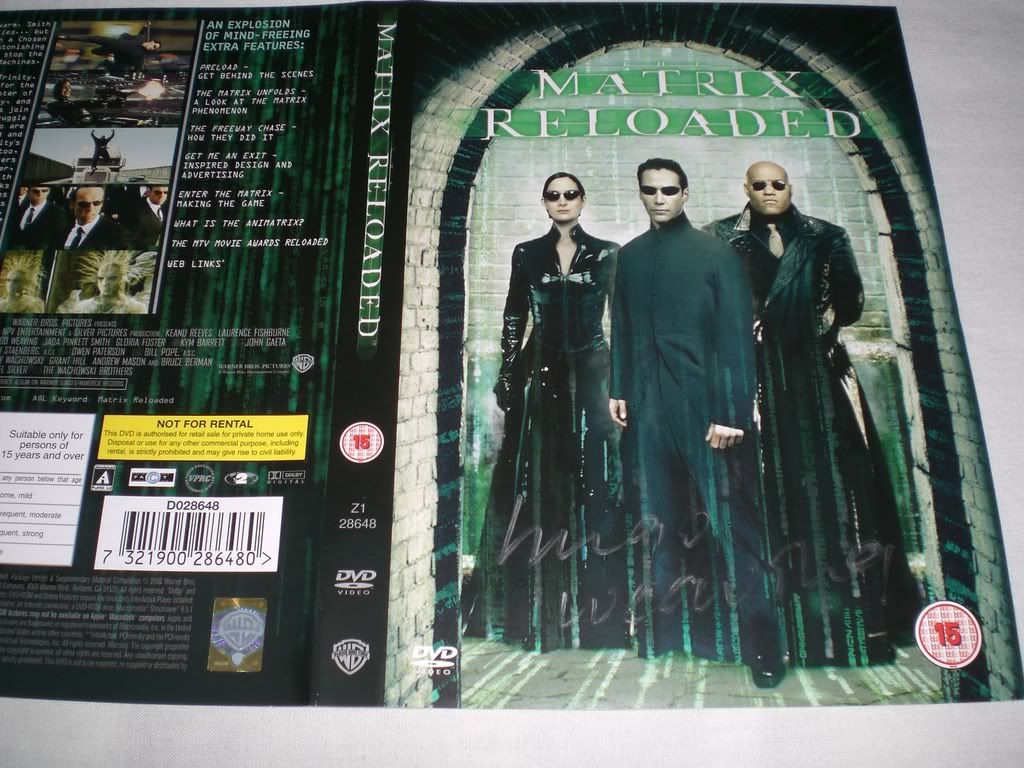 A L O T R : Fellowship of the Rings video cover , which is now signed by Hugo Weaving , Cate Blanchett , Ian Holm , and Orlando Bloom ( autopen , sadly - but looks OK )

- Envelope added here .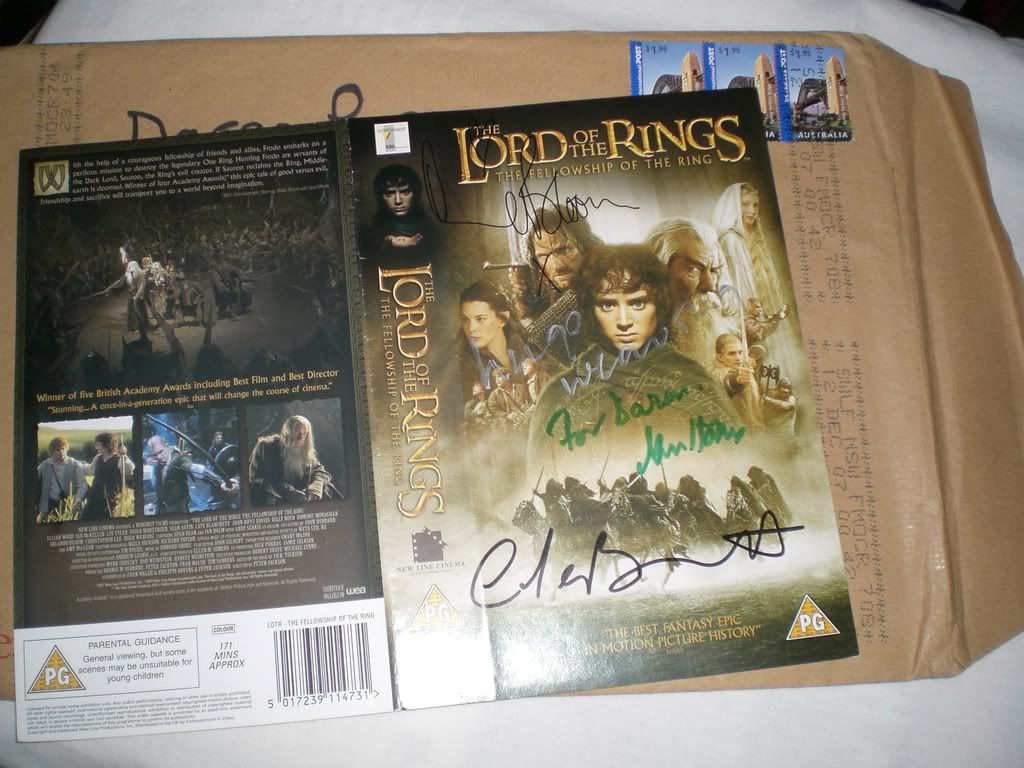 It took approx 80 days . The play has now finished - which could explain why a couple of people have now received their stuff back in the last couple of days - so there is no need for the address . One thing though is that Cate Blanchett and her husband are , I think , taking over at this theatre as Artistic Directors from anytime now - check out the Sydney Theatre Company at Walsh Bay

Photos to come soon .