PLEASE READ
VERY
CAREFULLY:
SEE MY
JULIAN CLARY
POST
FIRST
:
viewtopic.php?t=1387402
On the 24th December 2018, I sent a LoR, SASE and panto photograph that I printed, to
Dawn French
London Palladium Stage Door
8 Argyll Street
Soho
London, W1F 7LA
However, this
isn't
her actual mailing address! I only snet it as she was playing a role in the 'Snow White' pantomime in LOndon alongside Julian Clary.
Two days after receiving my Julian Clary TTM autograph, I received my second TTM autograph of 2019! She even personalised it, and my SASE worked for the second time ever!

Uploaded with
surfmypictures
A picture of both my Julian Clary and Dawn French autographs.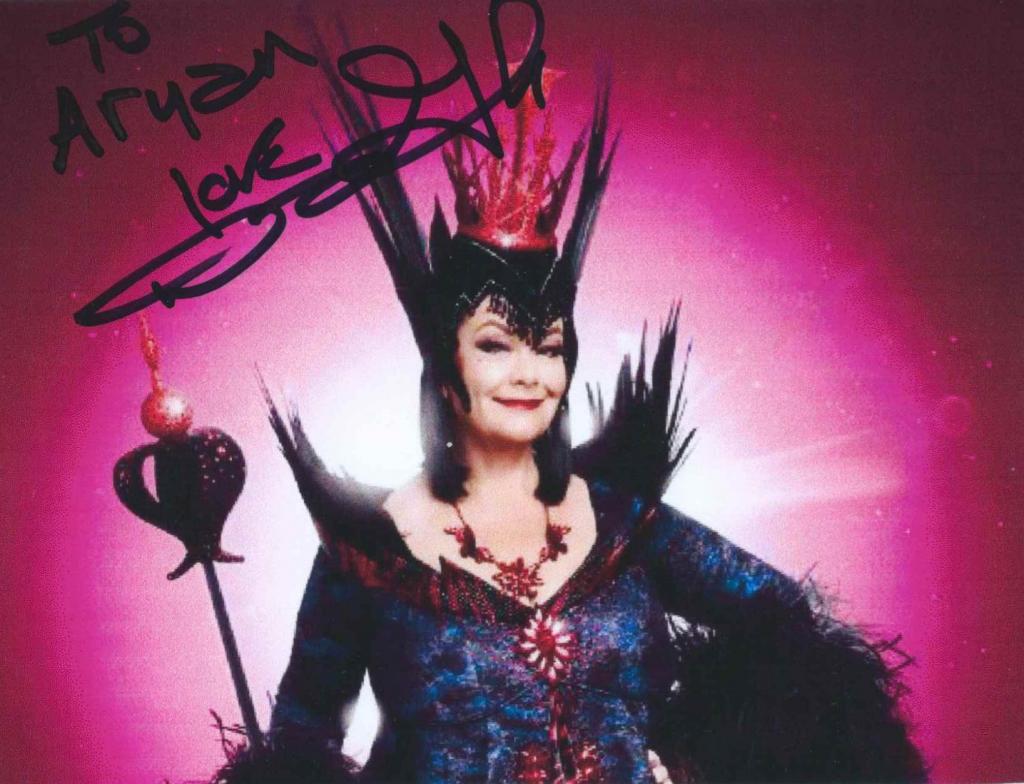 Uploaded with
surfmypictures
A proper scan of the photograph.