PLEASE READ
VERY
CAREFULLY:
This is my first TTM authentic autograph in a while, and a first for 2019! In an A5 'DO NOT BEND ENVELOPE' I sent a letter, a pantomime photo that I had printed, and a 'DO NOT BEND' SASE to:
Julian Clary
London Palladium Stage Door
8 Argyll Street
Soho
London, W1F 7LA
Weirdly enough, this was the first time that I have ever sent a SASE. In addition, I sent it to this address as the 'Snow White' pantomime in London was taking place. However, this isn't actually his mailing address! I thought I would try my luck with this, and only
eight days
later, I received my SASE, with my first personalised TTM autograph!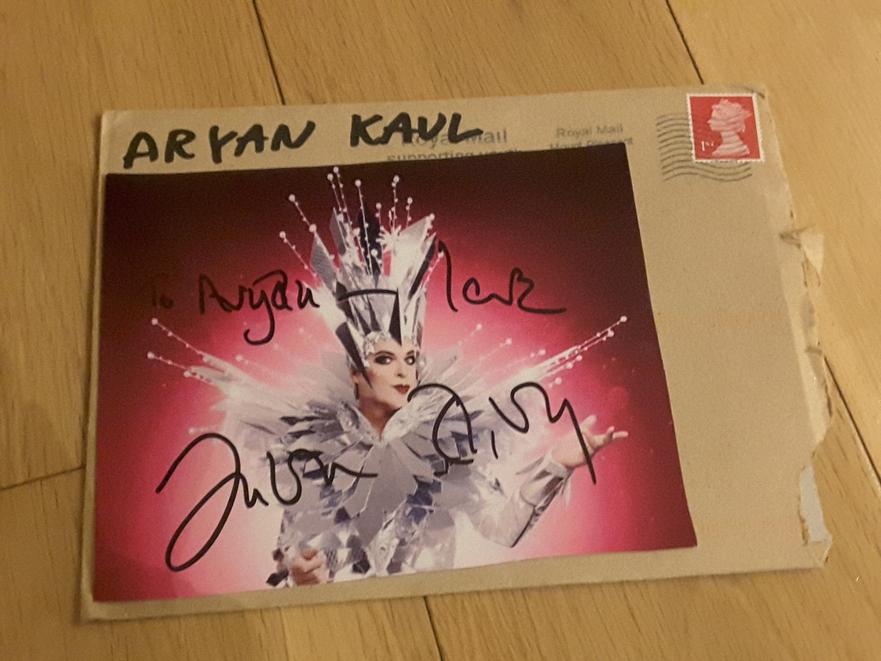 Uploaded with
surfmypictures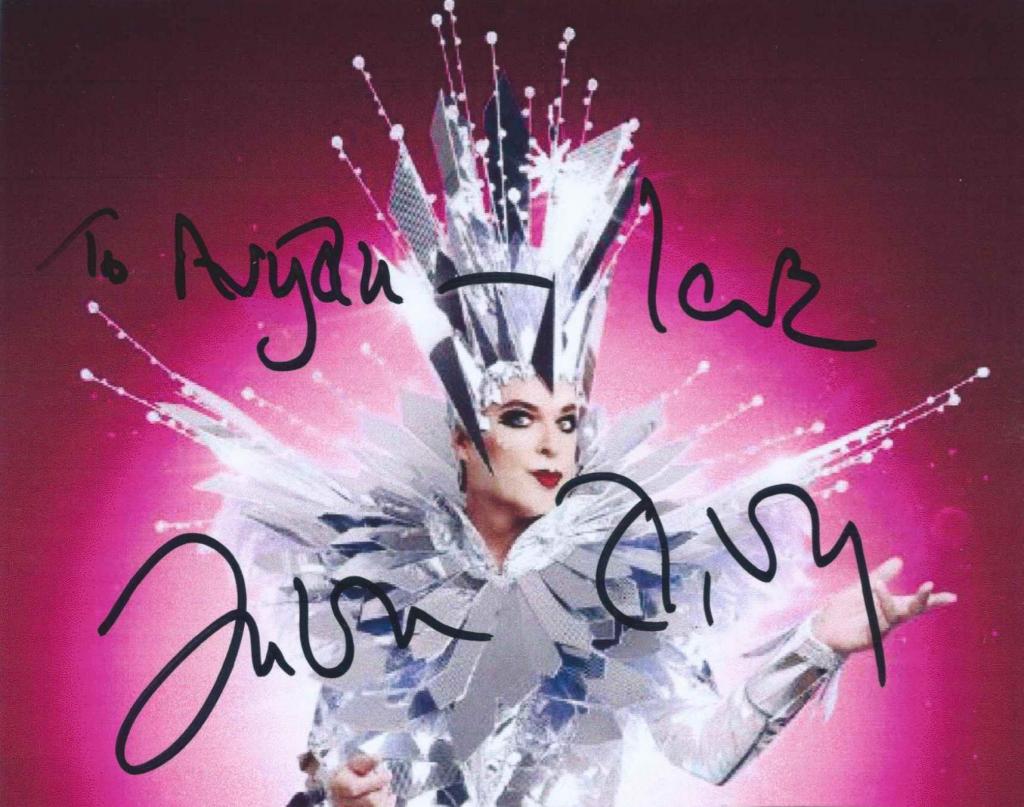 Uploaded with
surfmypictures
A proper scan of the photo. The SASE in the first picture saved him paying postage from the panto!