Posting a picture in your post is simple and can be done by following the steps below:
Find a free place to post a picture on the Internet. You can't go directly from your computer to this site. There are many web sites which allow you to "host" an image for you for free -
http://www.surfmypictures.com/
and
http://www.photobucket.com/
are two such sites.
Post Your Picture to the Host Site. Follow the directions provided by the site where you chose to put your picture. On
http://www.surfmypictures.com/
click "Browse..." select a picture on your computer. Locate the www address (also called a URL) of your picture and copy it.
To make the image appear in your post, past the URL with img and /img at each end of the picture's URL. So it should look like text below:
Code: Select all
[img]http://www.yourhost.com/mypicture.jpg[/img]
Picture posting steps:
Step 1:
Uplooad your picture on
http://www.surfmypictures.com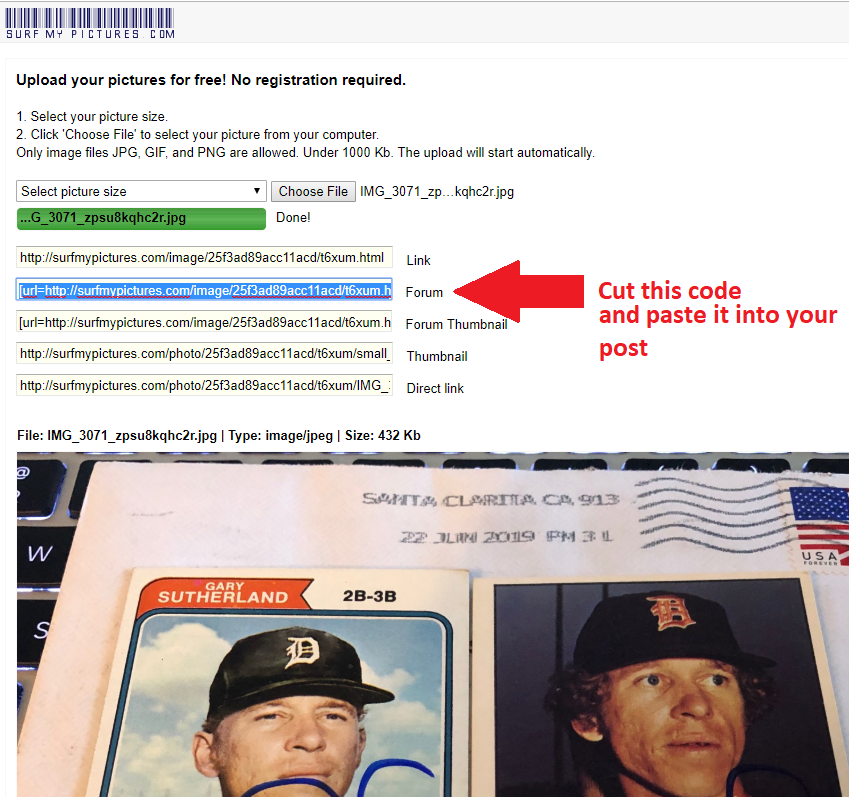 Step 2:
Paste the code into your post.

Step 3:
Click on the Submit button.
Free Image Hosts:
http://www.surfmypictures.com/
Fanmail