I sent a picture and US money for postage in a SASE, to Brian,
(Brian Cox
Conway Van Gelder Grant Ltd.
8-12 Broadwick Street
3rd Floor
London W1F 8HW
UK)
Sometime over the Summer of 2017 and received it back on 11/20/18.
I had honestly given up on this one, as it had been quite a while, but was pleasantly surprised when it arrived out of nowhere.
He personalized it just like I had asked.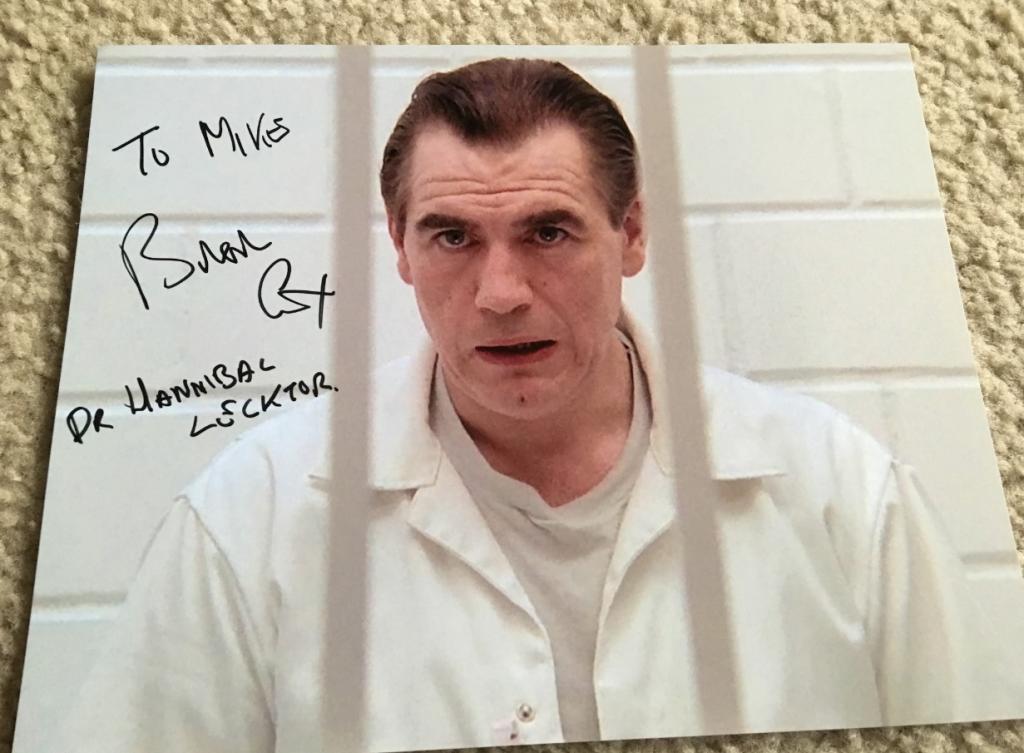 Uploaded with
surfmypictures
Uploaded with
surfmypictures