Yes, you read that right... It took SEVEN years.
I sent this right after seeing Dark of the Moon, with info from this forum. After a year+, I figured because it was in a larger poster in a tube. That they didn't want to return it, even though I included return shipping. Also, maybe it got lost. After a couple years and seeing other people here getting items, I figured it was long gone. I bought a lithograph to have him sign if I ever ended up near where he was at a convention or something.
We have moved three times since it was sent. The people who bought the house we were in when I sent this called us today, said something arrived for us. I went to get it, soon as I saw the tube my first thought was "No way."
Absolutely wild, can't believe it finally came. Going in a frame and on the wall for sure!
Shipped -
7/25/2011
Returned - 8/10/2018
Sent to:
TGMD Talent Agency
6767 Forest Lawn Drive
Suite 101
Los Angeles, CA 90068
17"x24" Poster
Picture of the 2011 stamp from the post office on the shipping tube. Also 2011 on the stamp itself.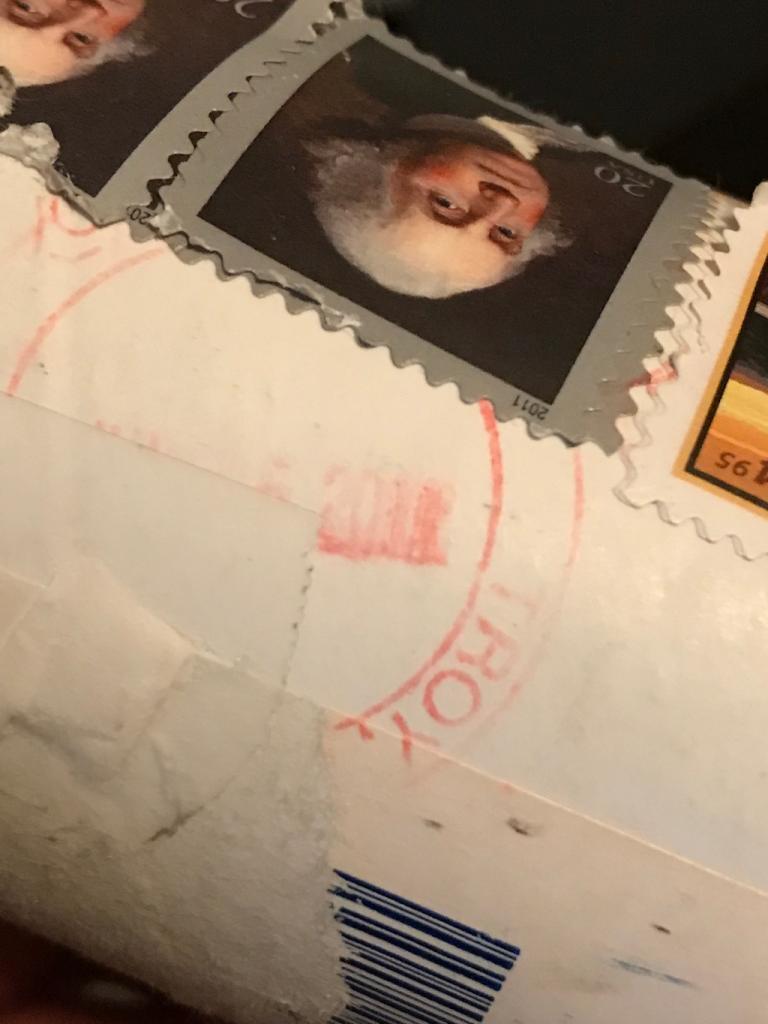 Picture of Poster