Stephen Fry - SUCCESS!
Posted: Wed Jun 06, 2018 4:39 pm
Sent LOR, SASE, and playing card on 4/23 to Stephen Fry at:
Stephen Fry
Hamilton Hodell
20 Golden Square
London W1F 9JL
UK
I used the Royalmail.com website to purchase the international postage from UK to USA. On 6/6 I received the signed card back in the mail. Buying postage on Royalmail.com makes writing for autographs in the UK infinitely easier than the old International Reply Coupons!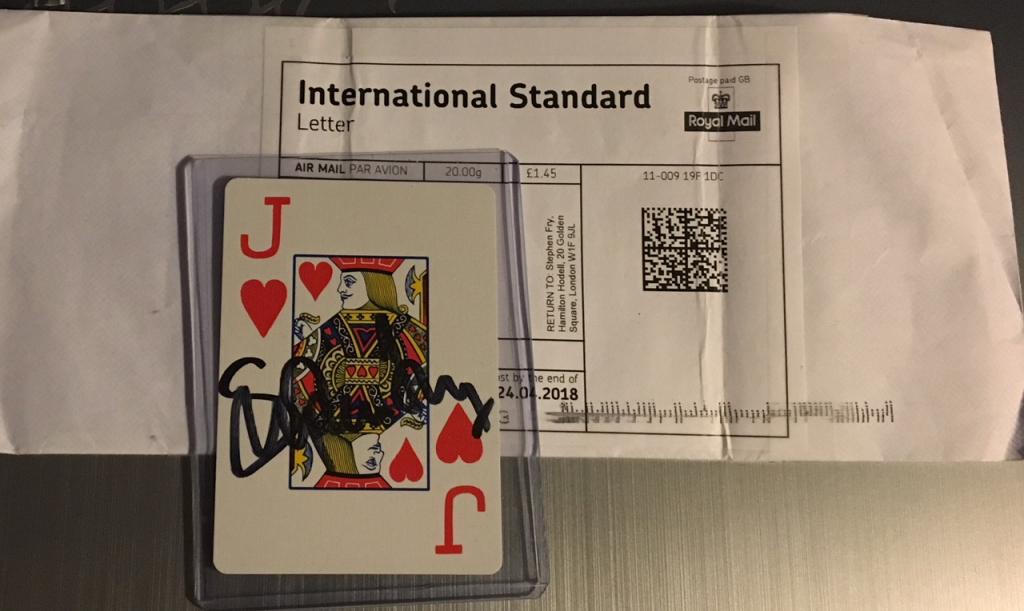 Uploaded with
surfmypictures