Sent: LoR, photos to be signed, SASE on December 15th, 2017
Received: Photos and SASE back in separate envelope along with pre-print!
Address (in database) used:
Lynda Carter
Dorit Simone Management & Productions
137 S. Robertson Blvd.
Suite 121
Beverly Hills, CA 90211
USA
Not hoped for, but expected. I don't mind much, though; it's still something!

I found another address that I'll be sending to and will post if I get anything back!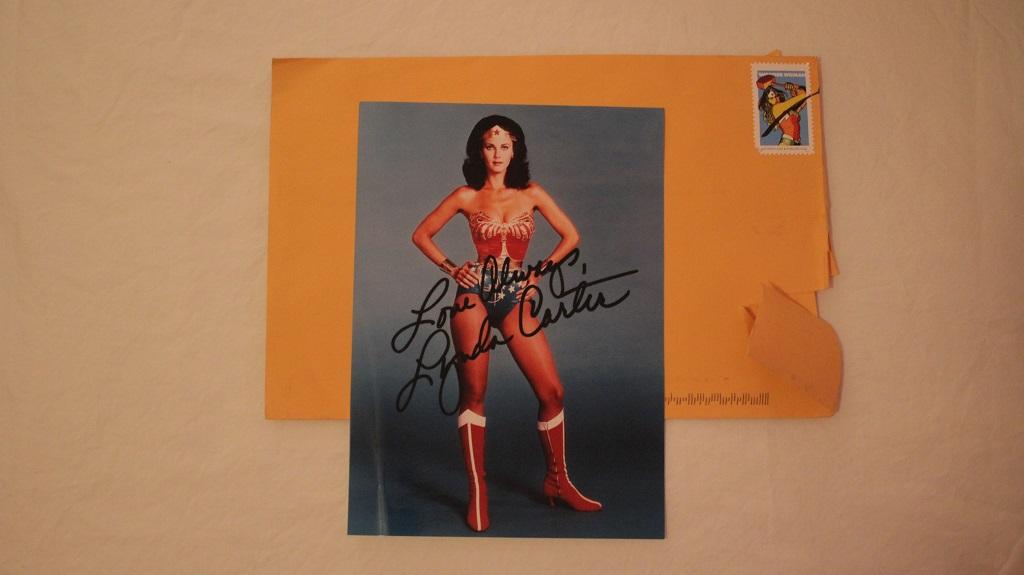 Uploaded with
surfmypictures