(I had tried to post this earlier, but I couldn't upload the pictures to this post. I still can't, so I've resorted to just making a blog where the pictures can be viewed.)

I had sent a LOR, SASE, and two pictures to Ms. Pike sometime in the summer of 2017, and I had received my pictures back signed in maybe 2-3 months. It wasn't a bad wait time at all. I loved her in Gone Girl, and so this was definitely an awesome success!
I used this address
:
Rosamund Pike
United Agents Ltd.
12-26 Lexington Street
London, W1F 0LE
UK
Here is a link to the pictures
: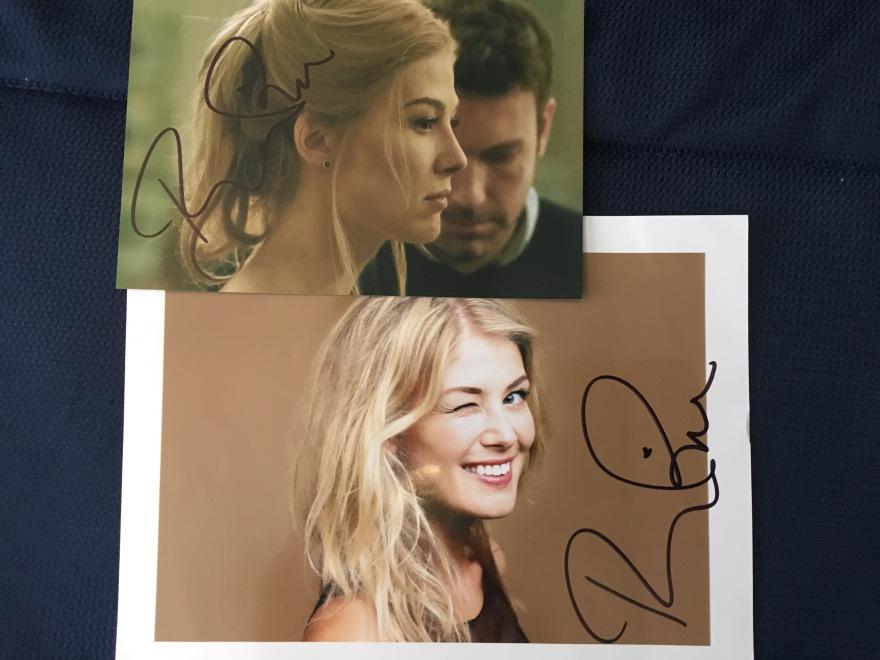 Have a great rest of your week!