Early November, I wrote a letter to Alex Trebek and asked him for an autograph. I just received a personalized 8x10 with a cardboard backing to help protect it. It was warped, but luckily, it was not creased.
This is my first TTM request and wasn't sure if it's real or normal, but it seems pretty cool.
I used the address in the database:
Alex Trebek
Jeopardy!
10202 W. Washington Blvd.
Culver City, CA 90232-3195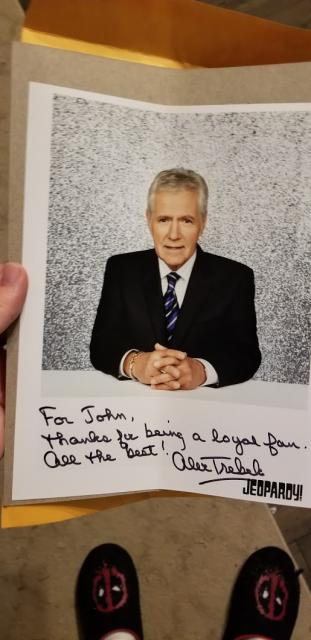 Uploaded with
surfmypictures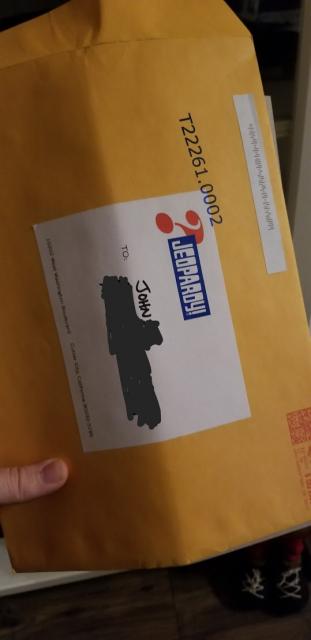 Uploaded with
surfmypictures